In the past, creating online forms often necessitated coding skills, including proficiency in HTML, CSS, JavaScript, and PHP. This process was time-consuming and resource-intensive. Building a working online form requires either investing your own skills and time into coding or hiring a professional developer, particularly when faced with challenges or obstacles in the form creation process. Also, maintaining a form you've built on your own meant keeping it updated to align with evolving trends and ensuring its continued flawless functionality over time.
Why Happyforms can build WordPress forms faster with less cost?
Happyforms offers both a free and a paid version as a WordPress plugin. Installing this form builder plugin on your WordPress website simplifies the form creation process significantly, eliminating complex steps that might otherwise cause headaches. Here are a few reasons why form building on your WordPress website will be a lot easier with less cost by having Happyforms installed to your website.
Familiar interface, no complex steps required
We're all about keeping it easy, so you won't need to dive into complicated code or sift through boring documentation. Whether you're a pro or just starting out, whipping up a contact form takes less than five minutes. The interface is chill and familiar, so no need for extra reading or confusing steps. Say bye to unnecessary buttons – Happyforms keeps it simple for your website's form, as with this. This not only saves you time but also makes the whole process effortless.

Integrations with popular services without the need for add-ons
With Happyforms, just download and install the plugin source file. No need for extra downloads or additional plugins to add new features or integrate with third-party services. It's a one-stop plugin experience that not only saves you money on add-ons but also eliminates the complexity of these steps. We're all about keeping everything simple and consolidated in one plugin for our customers.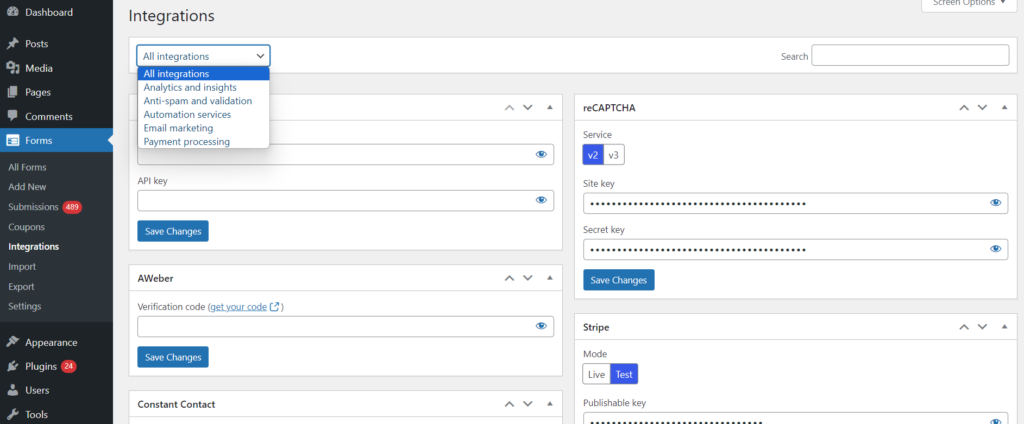 Responsive and simple design
In today's world, more people use mobile devices to browse websites and fill out forms online. With Happyforms, we've got it all covered. Our designs are always responsive, so there's no need for extra effort to add custom CSS code for compatibility across different devices. You won't have to hire an extra developer to handle these tasks. Additionally, Happyforms keeps it simple and straightforward, ensuring that your forms are clear and easily understood by form submitters, achieving the main goal easily.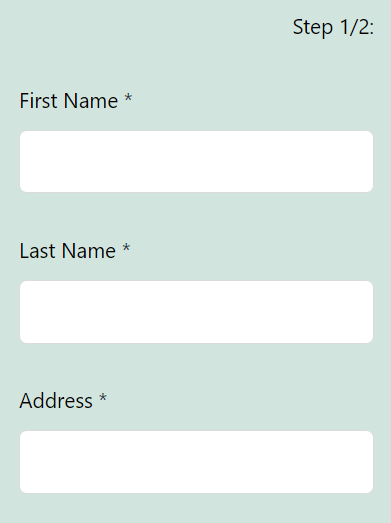 Live preview as you edit your form with Happyforms
Creating and designing your form becomes very easy with this feature. No more hassle of checking it on the front-end, then going back to the form builder for edits, and repeating the process. With Happyforms, what you see in the live preview is exactly what you'll get on your website's front end. It's like getting it right the first time, every time!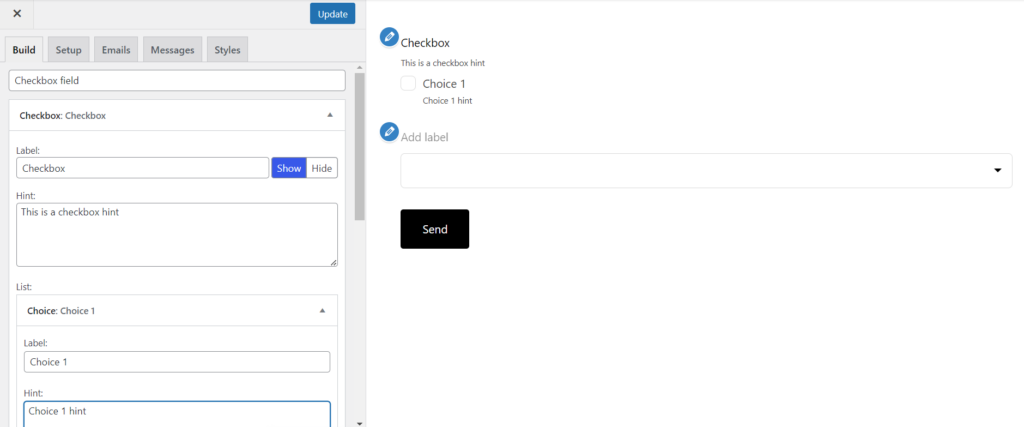 Fight off spam effortlessly with Happyforms' built-in spam protection
In the tech-savvy world we live in, leaving your website open to forms without any protection means dealing with a barrage of spam submissions. It's practically the norm these days. That's why, in Happyforms, we've got various spam protection measures in place. So, you can keep your forms up and running smoothly without having to worry about pesky spam messages cluttering your inbox.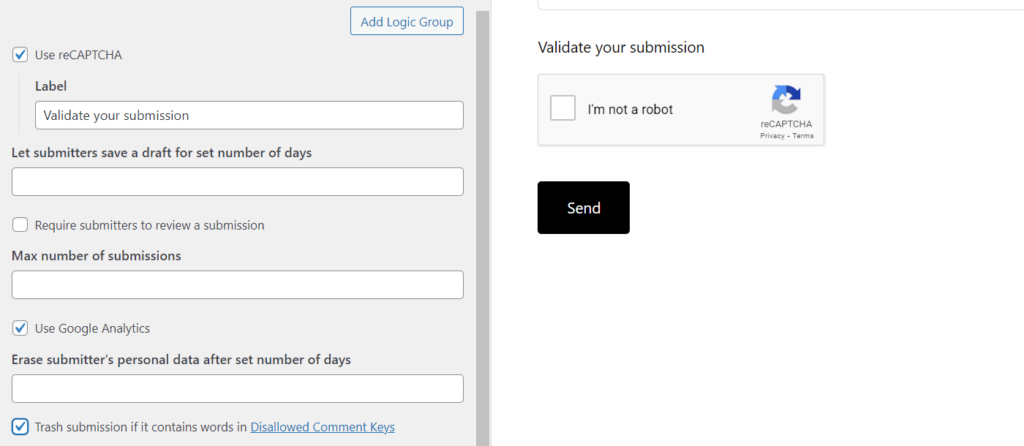 Conclusion
In this article, we've introduced Happyforms, about the benefit you could get from having the right WordPress form plugin installed on your WordPress website. It reduces costs and effort by having features that we already craft for WordPress website owners. It includes a user-friendly interface, responsive and simple design, integration with popular services without any need for add-ons, a nice live preview for form builder, and spam protection. Happyforms does have a free version and an upgraded version if you need more advanced features.