After you install Happyforms on your site, you need to register it with your license key to access all its features and functionalities.
To register, navigate to your WordPress site's dashboard and hop over to the Plugins → Installed Plugins screen. From there, look for Happyforms and click the "Register now" link in the registration notice.

You will be redirected to the All forms screen, with the "You're unregistered" modal showing up.
From there, enter the email address connected with your Happyforms account in the Email Address input field and click the Send registration key button. If you already have your registration key, skip this step by clicking the Jump ahead link.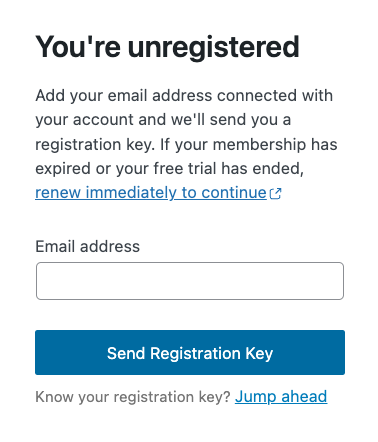 Wait a minute or two for the email with the registration key to arrive in your inbox. Look for the email with the subject line Your registration key and the sender's address is from ask@happyforms.io.
Copy and enter your key in the Registration key input field, then click the Register button.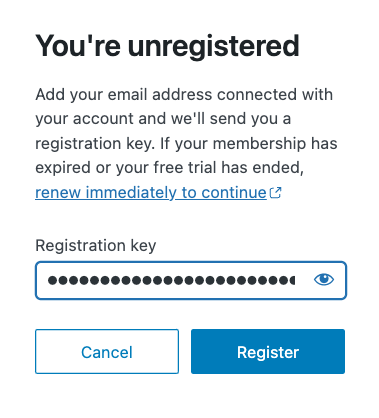 Wait for the registration process to complete. You'll know when it's finished if the "You're unregistered" modal popup disappears. After that, you can access all Happyforms features and functionality.